About us
Speranza Woodfired Pizzeria offers the best pizza in town and can be found at 111F Diaganol Road, Warradale SA. We offer delivery and takeaways on most days of the week for people on the move or for those too tired to fix a meal for the family. Our pizza and pasta specialties include Maherita, Marinara, Aussie, American, Chicken, Garlic Prawns, Salmon Affumato, Pollo Farmigiana, Puttanesca, Smoked Salmon and many more. Choose from our wide array of healthy salads, garlic bread, traditional and gourmet pizzas, calzone, pasta, chicken, seafood, hot chips and sweets. Click on the Order Online button today to see our complete menu. We deliver straight to your doorstep.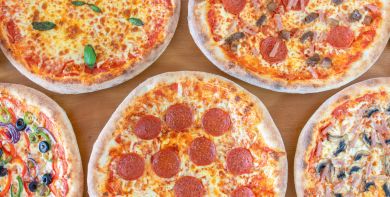 Reviews
David
"Very tasty pizza. Loads of topping."
6/01/2020
Paula
"Second time I've ordered from here and both pizzas and garlic bread were amazing!"
23/12/2019
Judith
"Delicious gnocchi and seafood. Very tasty and wholesome. Judy"
21/12/2019
Megan
"Would definitely order from Speranza again. The takeaway helping of pasta was huge. Definitely worth the money, and it was delicious. Also had the pizza here - excellent. Definitely recommend."
16/12/2019