About Us
Speranza Woodfired Pizzeria offers the best pizza in town and can be found at 111F Diaganol Road, Warradale SA. We offer delivery and takeaways on most days of the week for people on the move or for those too tired to fix a meal for the family. Our pizza and pasta specialties include Maherita, Marinara, Aussie, American, Chicken, Garlic Prawns, Salmon Affumato, Pollo Farmigiana, Puttanesca, Smoked Salmon and many more. Choose from our wide array of healthy salads, garlic bread, traditional and gourmet pizzas, calzone, pasta, chicken, seafood, hot chips and sweets. Click on the Order Online button today to see our complete menu. We deliver straight to your doorstep.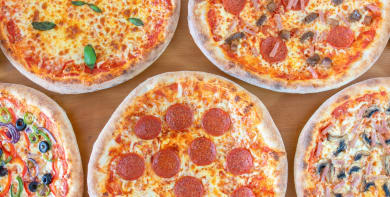 Reviews
Stuart
"Gold service! Greet pizza!"
13/05/2022
Larrelle
"love it!!!!!!!"
11/05/2022
Amanda
"Fresh and tasty food, delivered on time and delivery person was happy and polite! 👍🏻🙂"
23/04/2022
Jon
"Delicious pizza. Good quality ingredients. Perfect base & crust. The family favourite pizza."
17/04/2022
Menu
Contact Us
Find Us
111F Diagonal Road, Warradale, 5046
Opening Hours
Monday
5:00 PM - 10:00 PM
Wednesday
5:00 PM - 10:00 PM
Thursday
5:00 PM - 11:59 PM
Saturday
5:00 PM - 3:00 AM
Please note, delivery times may vary.
We deliver to
5034 Clarence Park, 5035 Black Forest, 5037 Glandore, 5037 Kurralta Park, 5037 North Plympton, 5038 Camden Park, 5038 Plympton, 5038 Plympton Park, 5038 South Plympton, 5039 Clarence Gardens, 5039 Edwardstown, 5039 Melrose Park, 5040 Novar Gardens, 5041 Colonel Light Gardens, 5041 Daw Park, 5042 Bedford Park, 5042 Clovelly Park, 5042 Pasadena, 5042 St Marys, 5043 Ascot Park, 5043 Marion, 5043 Mitchell Park, 5043 Morphettville, 5043 Park Holme, 5044 Glengowrie, 5044 Somerton Park, 5045 Glenelg, 5045 Glenelg East, 5045 Glenelg North, 5045 Glenelg South, 5046 Oaklands Park, 5046 Warradale, 5047 Darlington, 5047 Seacombe Gardens, 5047 Seacombe Heights, 5047 Sturt, 5048 Brighton, 5048 Dover Gardens, 5048 Hove, 5048 North Brighton, 5048 South Brighton, 5049 Kingston Park, 5049 Seacliff, 5049 Seacliff Park, 5049 Seaview Downs